The second beta release of LIVEditor of is ready for download, the highlights are:
Added a bunch of searchable menu commands for the code editor.
Added fully keyboard support to the program.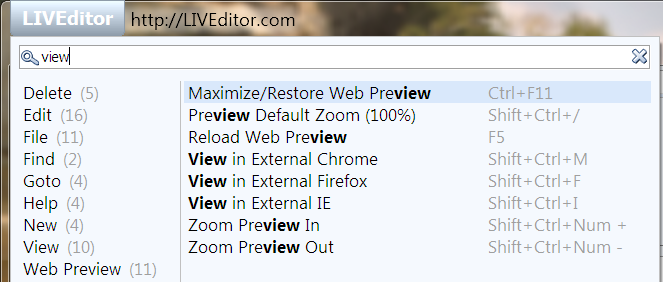 For a full list of all new features, enhancements and bugfixes in beta 2,  Check the release notes section in LIVEditor download page.
For those who are new to LIVEditor, it's a html and css editor that shows live changes using a Webkit-based, seamlessly integrated web browser, and it has a Firebug-like html element inspector for finding all applied css styles for a given html tag.
All all these 3 tools seamlessly integrated, you don't have to switch between different programs when doing your web development workflow is much better and smooth!